Career Coaching & Mentoring Break
Career Coaching Retreat
Dates & Prices
Accommodation
Other Activities
Location
Career Coaching & Mentoring Retreat Break
This is a break for 1 person and combines super focused coaching in the area of careers and work life.
The intensive coaching offered over the 3-day period is based on the Firework Coaching Programme that Michele takes her clients through, normally over a 3 or 4 month duration. The intensive nature of this break is designed for and suited to those people who are keen to get clear quickly, who are fast thinkers and who are willing to commit to reflect upon the process in between sessions.
Location: The picturesque village of Samoens, Haute Savoie – the only French mountain resort listed as a national heritage site.
Accommodation: You will be staying in the luxurious boutique accommodation 'Villa Rose', which is located in the stunningly beautiful and healthy environment of the French Alps, 1 hour from Geneva.
Here you will have my full attention, acting as your own personal coach with the aim of helping you return home feeling re-energized, inspired & clear about your next steps.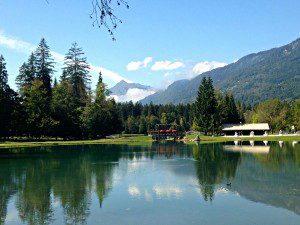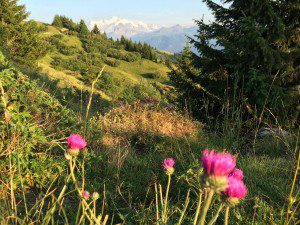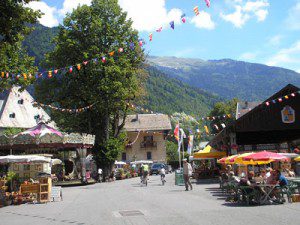 This Career Coaching Intensive is designed to help you……..
Get aligned with your values and what you really want in your work life.
Get to a place of clarity regarding your career as well as helping you to pinpoint your next steps and start taking action towards creating a work life that you love.
Reconnect with your strengths, achievements, talents and personality type so that you can choose a career that makes the most of who you are and what you can offer.
Build up a strong sense of your ideal working day and environment.
 Move past limiting beliefs and thoughts that might get in the way of you taking positive action.
Private Coaching Sessions
Before your retreat you will be asked to do some preparation work before having a 2 hour 1 to 1 coaching session to help kickstart the process and get you more than ready for when we meet in person.
The timetable of each day can be flexible, especially if you would like to enjoy a morning or afternoons skiing or snow-shoeing (these can be arranged for you).  However, because there will be some follow-up and reflection work in between sessions I recommend having one session in the morning at around 9:30-11:30am and the second later on in the day, which will give you plenty of time to have a break in between.
I will help you to get to the bottom of what has been holding you back from creating what you really want in your work life.
I will also help you reconnect with the resourceful, powerful and positive parts of you, the parts that know life is too short to settle and that will help you stay committed and strong on your path to follow.
To help you keep on track with any changes you would like to make once you return home, you will have access to 1 follow-up Skype coaching call (90 minutes), also included as part of the price.
I recommend…. an open and curious mind and a desire to want to learn more about yourself.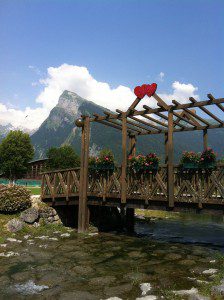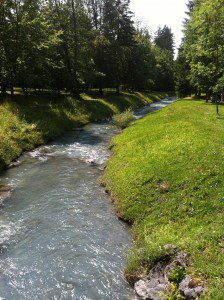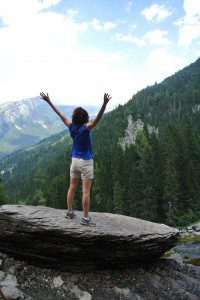 Dates:
Please enquire and let us know if you have a particular date in mind.
Price

€1280
For all coaching before, during and after your break.
Enquire
Your 3 day intensive Coaching break includes:
1 x 2 Hour Introductory Coaching Session with Michele to help kickstart the process and get some important preparation work completed before your break.
2 x 2 Hour Intensive coaching sessions per day (morning & afternoon 9:30-11:30 & 4-6pm – 6 in total over the 3 day period).
1 x follow up 90 minute session via Skype after your stay to help you stay focused & motivated to take the steps we identify during our time together.
Time to take a massage or beauty treatment, or go for a walk in the beautiful surroundings.
Please arrange your own accommodation (airport transfers can be arranged for you if required).
There is an abundance of self catering and fully catered options in Samoens depending upon your budget and tastes.
I will arrange to come to your accommodation and coaching sessions will take place outside (weather permitting) or in a suitable, quiet area inside.
Here are some hotel recommendations:
Samoens:
Hotel Neige et Roc
Hotel Residence Gay Soleil
Club Med, Samoens 1600
Hotel Le Renardiere
CGH Résidences & Spas Les Chalets De Laÿssia
Auberge De Montagne La Table De Fifine
Other activities:
The French Alps are a beautiful and inspiring location for a getaway.
The fresh clean alpine air and peace and quiet is a wonderful recipe if you would like to feel refreshed and relaxed.
You may choose to completely relax and get stuck into a good book, take a nap or if you are feeling more energetic you may like to go on a walk along one of many of the great trails.
If you would like to benefit from some snow-shoeing, ski lessons or in-room yoga sessions these can also be arranged for you depending on the season.
This Career Coaching Intensive Retreat is located in the beautiful village of Samoens in the Haute Savoie (French Alps).
Samoens is a 1 hour drive from Geneva Airport and Geneva train station.
We can also arrange for pick-ups from Cluses train station, which is only a 20 minute transfer away.
We recommend GoMassif airport transfers.
Geneva Airport, Switzerland is served by all major air travel companies: