2 Hour Emotional Alignment Session
2 Hour Emotional Alignment Session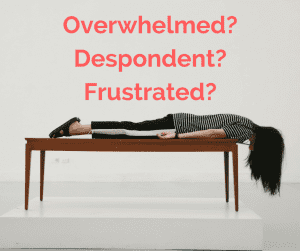 Move past the emotional feelings of being stuck, frustrated or despondent & become aligned with the part of you who knows you are fully deserving and worthy of attracting and creating what you really want in your life.
During this session you will: 
Experience a powerful shift of energy in your body so that you know the exactly how it feels (on a somatic bodily level) to show up in your life in such a way that you can receive your desires.
Discover what is really causing your feelings of struggle (it's not what you think it is!) and find out how to move past this with more ease.
Recognise the main scenarios when you are out of alignment with your powerful self and recognise what is happening to you at the time, so that you can get back into alignment & take steps to transform how you behave in these situations.
Understand and learn how to transform your relationship with the inner victim v inner critic dynamic that is keeping you locked into the same old stories & is preventing you from creating what you really want.
Discover your next steps so that you can start calling in your new reality.
The session also includes:
A post session write up (by email) which will summarise the main points of our call plus give you extra insights into what else might be holding you back in terms of achieving what you want & helping yourself to feel a whole load better.
The aim of this write-up is to provide you with an invaluable tool, helping you to see more clearly some of your patterns of behaviour, which are not serving you so that you can address these issues and start changing your point of attraction.
     2. 15 Days of Accountability with me
I ask you to check in with me every day for 15 days following our call to help you stay on task but also work through any road blocks or difficult emotions.
Investment
Cost – €349 payable via paypal
How to book your call
Step 1 – book your 30 minute complimentary call first (below) so that you can get a sense of who I am and how I work and make sure this I am the right person for you. We will chat through your situation and set the scene for our 2 hour call so that it is focused and you get maximum benefit from it.
Step 2 – Once we have spoken we will set up your 2 hour call at a convenient time. You will receive a questionnaire to complete and return before our session.